Data Storage Consultancy Tidal Storage have recently launched a new website designed by Titanium Consulting.
Tidal are an independent storage company offering clients a range of services covering
• San Consulting
• Data Storage Consulting
• Disaster Recovery Consultants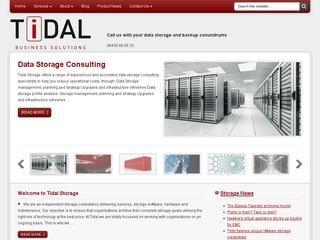 Flexibility is critical in storage and backup platforms. Tidal Storage provide pragmatic and expert advice in helping you adapt your infrastructure with sudden organisational changes/requirements. Creating inherent flexibility without detriment to resilience or performance.
Please contact Tidal Storage for more information.